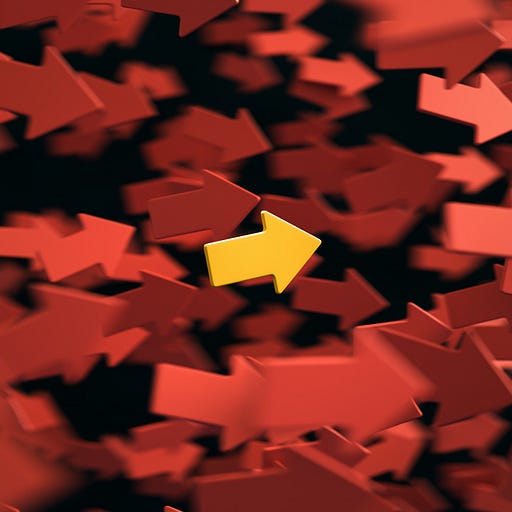 Jan 9 • 14M
STAR-MS: AHSCT as a first-line therapy for MS
Please remember it is not the healthcare professional who is taking the risk when you sign-up for AHSCT or a trial, but you.
MS-Selfie is a self-help resource for people with multiple sclerosis
Carpe diem - seize  the day
I have recently been contacted by several patients in Scotland and England wanting to be treated with AHSCT (autologous haematopoietic stem cell therapy). Some patients have been told AHSCT is not available as a treatment option for MS in Scotland. In contrast, some English patients have been told that their consultants don't support AHSCT as it is too risky. One patient was not even given the option of alemtuzumab; her consultant said they had stopped using alemtuzumab because of the associated risks. 
Scotland
I told the Scottish patients that this was simply not true. The Scottish Health Technologies Group (SHTG), which advises NHS Scotland on new treatments, has approved AHSCT for people with highly active RRMS. The SHTG concluded that AHSCT should be a treatment option for people with RRMS who continue relapsing and show MS activity on MRI scans despite being treated with the most effective disease-modifying drugs.  It looks like this is a lack of education, i.e. some Scottish neurologists are not aware of the SHTG guidance. Please note that Health Technology Wales has also approved AHSCT as a treatment for MS. This brings both Scotland and Wales into line with England. 
First-line AHSCT
It is important to remember that AHSCT is not currently offered as a first-line therapy on the NHS. AHSCT is only considered a 2nd or 3rd-line treatment in the most active patients. However, we have recently changed the protocol of the STAR-MS trial to allow study subjects to potentially access AHSCT first-line. 
The STAR-MS study aims to compare the efficacy and safety profile of AHSCT  to licensed highly effective DMTs. If randomised to the latter arm, subjects will be treated with ocrelizumab, alemtuzumab, cladribine or ofatumumab. 
Participants randomised to the AHSCT arm will have stem cells mobilised and then removed (harvested) from their blood before undergoing conditioning using chemotherapy to deplete the immune system. Their stem cells will then be transplanted or re-infused intravenously. The re-infused stem cells give rise to a new generation of immune cells, hopefully replacing the original 'sick' immune system with a healthy one.
AHSCT is the most potent immune reconstitution therapy (IRT), with most treated patients going into long-term remission. Some patients treated with AHSCT are still in remission decades later. Dare we speak of them being cured of having MS? Several people in the MS community have criticised me for using the C-word (cure); they say it raises false hopes as we can't cure people of MS. I counter their criticism by saying the only reason why pwMS would take risks associated with AHSCT and arguably with alemtuzumab is for the chance of a potential cure.  
Do you think I have raised false hopes?
Unless we define what an MS cure looks like and then look for it, we will never find it; i.e. the holy grail will always elude us. Another factor is that if we cure some people with MS with IRTs (immune reconstitution therapies) shouldn't the MS community know about it? Wouldn't that shift the risk:benefit ratio of AHSCT in favour of the benefits? Maybe more people would then choose to be treated with AHSCT, alemtuzumab or cladribine if there was a slight chance of a cure. One commentator has suggested I use the term long-term remission rather than cure. The problem with long-term remission is that it doesn't quite have the same emotional impact as a cure.
One of my patients with MS who developed breast cancer was bowled over by her breast cancer consultant, who said to her, "we have an 80% chance of curing you of your breast cancer". Saying, "we have an 80% chance of putting your breast cancer into long-term remission", just doesn't quite cut the mustard.
Please be aware that participants signing up for the STAR-MS trial who are randomised to the DMT arm will have the option of alemtuzumab and cladribine, which are also IRTs, or ocrelizumab or ofatumumab, which are anti-CD20 therapies. As part of the STAR-MS trial, all participants will be followed up over 24 months involving regular visits with the study team. 
We have created a short STAR-MS trial online eligibility screening tool to make things easier for you. If you are eligible for the trial and want to be screened, don't accept no from your HCPs; ask to be referred to a participating site. Please remember it is not the HCP who is taking the risk when you sign-up for AHSCT or a trial, but you. One of the biggest problems we have in medicine is HCPs assuming they always know what is best for their patients. Please remember that the sooner you are treated with high-efficacy DMTs, such as AHSCT or alemtuzumab, the better your chances of doing well. 
Another thing to remember is that because alemtuzumab and AHSCT are NICE-approved in England if you are eligible for these treatments, your MS team have a 'legal obligation' to inform you of that fact. We are finding that most MS Teams are not even discussing certain DMTs at AHSCT at their MDT (multidisciplinary team) meetings. Should these centres be named and shamed? This may be one way of changing the culture or treatment inertia that is so pervasive in the UK.

Treatment inertia may be one of the reasons we are finding recruitment for the STAR-MS study to be very slow. This is a problem. If we don't recruit the STAR-MS trial quickly enough, there is a chance that the NIHR (National Institute for Health and Care Research) will close down the study. That will be a real shame, actually a scandal. Here the NHS gave the MS community a chance to better define the risk and benefits of AHSCT as a treatment for MS, and we couldn't be bothered to recruit study subjects. Not only will this be an abject failure on our part it will make it very difficult to get any funding for high-risk MS studies in the future. For example, if we can't recruit for an AHSCT study, how are we going to test CD19-targeted CAR T-cells in MS ( please see CAR T-cells as a treatment for MS - 17-Sept-2022)
I urge you to spread the word and nudge your MS Centres to include AHSCT and STAR-MS on their MDT agendas. The following are the sites participating in the STAR-MS trial. Ask your HCP to refer you to one of these sites if you think you are eligible for the trial.
STAR-MS Participating sites
Sheffield Teaching Hospitals NHS Foundation Trust 

Imperial College Healthcare NHS Trust 

King's College Hospital NHS Foundation Trust 

Barts and The London NHS Trust 

Cambridge University Hospitals NHS Foundation Trust 

The Walton Centre NHS Foundation Trust 

Oxford University Hospitals NHS Foundation Trust 

North Bristol NHS Trust 

University Hospital Southampton NHS Foundation Trust 

University Hospitals Plymouth NHS Trust 

Salford Royal NHS Foundation Trust 

Leeds Teaching Hospitals NHS Trust 

Nottingham University Hospitals NHS Trust 

University College London Hospitals NHS Foundation Trust 

NHS Lothian 

Cardiff and Vale University Health Board 
Repetition
I have written several times about AHSCT on MS-Selfie. The following are the previous Newsletters in which I go into much more detail about AHSCT and its complications. Please read them for more information.
EBV
Many of you will ask if AHSCT cures MS, 'how can this be compatible with the MS-EBV hypothesis?'. All IRTs deplete B-cells and hence may purge the body of pathogenic EBV. In addition, when the immune system reconstitutes itself after being depleted, it may boost its immunity, particularly T-cell immunity, to EBV, which controls the virus and prevents it from driving MS disease activity. Patients with MS have a deficit in T-cell responses to EBV, and rejuvenating these T-cells with AHSCT may be how AHSCT works. This is one hypothesis that will look at as an add-on to the STAR-MS trial.  Yes, AHSCT may be a sledgehammer that works as an anti-EBV immunotherapy. This is why we need to study pwMS on existing DMTs and pre and post-AHSCT and other IRTs to understand what is happening to anti-EBV immunity and biology. As I have said before, I find it hard to think about any contemporary experiment in MS without thinking about it from an EBV perspective. 
Subscriptions and donations
Paid subscriptions to MS-Selfie are being used to administer the Newsletter and associated MS-Selfie microsite currently in development. At the request of several readers, I have now added the option of making a one-off donation. To keep this initiative open to all readers, I would appreciate it if those who can afford a subscription please subscribe. For active paying subscribers, thank you; your contribution is much appreciated.
General Disclaimer: Please note that the opinions expressed here are those of Professor Giovannoni and do not necessarily reflect the positions of Barts and The London School of Medicine and Dentistry nor Barts Health NHS Trust. The advice is intended as general and should not be interpreted as personal clinical advice. If you have problems, please tell your healthcare professional, who will be able to help you.