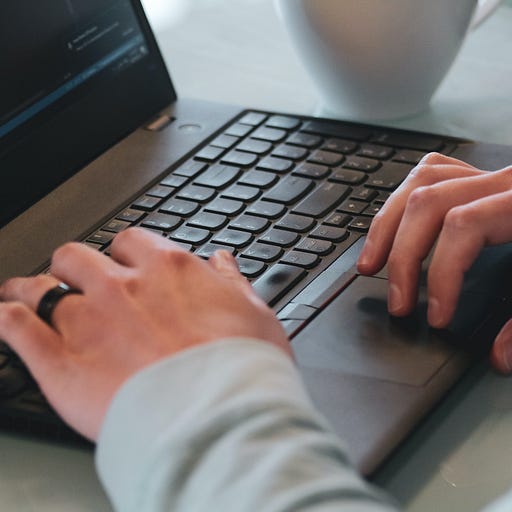 Jan 27, 2022 • 7M
Do you have smouldering MS?
What started off as an MS-Selfie Newsletter on worsening MS has made it into print as a peer-reviewed scientific article. If you want to change the way MS is viewed and managed, please read it.
MS-Selfie is a self-help resource for people with multiple sclerosis
I was criticised last year for suggesting lifestyle changes to people with MS (pwMS) as I have no idea what it is like to have MS. The implication was that unless you have lived with MS, i.e. having a lived experience, I shouldn't be making any lifestyle recommendations to pwMS particularly around weight loss and diet. 
What I can say is that I have treated and followed thousands of people with MS and I know enough that if I had MS I would have no hesitation in wanting to be treated first-line with AHSCT or alemtuzumab and to manage all the lifestyle issues I referred to in my blog post 'ASK NOT'.
Healthcare professionals (HCPs) have to take a position on things regardless of whether or not they have a 'lived experience'; there are simply not enough HCPs with MS to go around. What I do try to do is walk the talk when it comes to lifestyle recommendations. For example, in relation to the diets I recommend to my patients, I have tried all three and I have settled on intermittent fasting combined with an intermediate low carbohydrate diet and as few ultra-processed foods as possible (see Diet Newsletter 25-Aug-2021). Caloric restricted and ketogenic diets (very low carbohydrate) are simply incompatible with my social and family life and I simply don't enjoy being hungry all the time and having a strict diet interfere with my family meals. Yes,  I need to eat socially and enjoy my food and eating experiences. 
A new publication
I have been promoting an active and holistic approach to the management of MS for some time. The good news is that what started off as a Blog post and MS-Selfie Newsletter on Getting Worse and the holistic management of MS (MS-Selfie Newsletter, 2-July-2021) has evolved into a peer-reviewed scientific review and publication. Although the publication is more scientific than the blog post it is open-access so please feel free to read it and comment. I have also made the slides downloadable for you to use and distribute. 
We have used a case vignette in the paper to get across the concept of smouldering MS and explain why it is the real MS. We hopefully have made the case to treat MS beyond NEIDA (no evident inflammatory disease activity) and to also focus on brain health. The small things you do to improve your overall brain health may have dramatic effects over decades and could be the difference between ageing healthily or not. When I get time we will be launching a series of MS-Selfie MOOCs (massive open online courses) co-designed with pwMS to help you self-manage your MS and to provide you with the knowledge and skills to ask the right questions of your HCP and MS services. Are you interested?
Case vignette or case study
A 39-year-old male with established secondary progressive MS (SPMS) and an Expanded Disability Status Scale (EDSS) score of 6.0 asks if he should switch his treatment from fingolimod to other disease-modifying therapies (DMT) in order to halt his disease progression. Over the past 3 years, his EDSS score has increased from 4.0 to 6.0, but he has had no superimposed relapses or new MRI lesions. Based on the Lublin classification (see Table 1 in the paper and Figure 2 below), this patient has inactive SPMS and, therefore, would not be eligible for switching to another DMT. The patient asks, 'How can I have "inactive disease" when my legs are getting weaker?'; he now needs a walking stick, which he did not require 3 years ago.
This scenario is seen frequently by neurologists and makes up a significant proportion of patients with advanced MS. Despite the very effective suppression of focal inflammatory disease activity, patients often continue to experience a progressive accumulation of disability. Arguably, this suggests that anti-inflammatory DMTs are simply converting patients with relapsing forms of MS into a phenotype that is very reminiscent of what is seen in primary progressive MS (PPMS).
Giovannoni et al. Smouldering multiple sclerosis: the 'real MS'. Ther Adv Neurol Disord 2022, Vol. 15: 1–18.
Click here to download a PowerPoint presentation of the following slides.
Please let me know your thoughts on the paper and whether or not you would sign-up for a MOOC on the holistic self-management of MS?
Subscriptions
As you are aware I am raising funds from paid subscriptions to administer the MS-Selfie Newsletter and associated MS-Selfie microsite that is currently in development. So if you are an active paying subscriber thank you, your contribution is much appreciated. 
I originally charged a subscription for case studies such as this and made all the other MS-Selfie newsletters free. I subsequently changed the funding model of MS-Selfie and made all content free. However, since doing this I have had a large number of subscribers cancel their subscriptions, which is now threatening the financial viability of MS-Selfie. If this trend continues, which I hope it will not,  I will have to reintroduce a two-tiered system with the case studies being restricted to paying subscribers only. 
Please note the money raised via subscriptions is being used to pay a professional medical writer to curate, rewrite and transfer the contents of the Newsletter onto a companion MS-Selfie microsite, which is being designed and maintained by a freelance web designer. 
So if you find these Newsletters helpful and want the wider MS community to continue to have access to all content I would encourage you to become a paid subscriber. Thank you. 
General Disclaimer: Please note that the opinions expressed here are those of Professor Giovannoni and do not necessarily reflect the positions of Barts and The London School of Medicine and Dentistry nor Barts Health NHS Trust. The advice is intended as general advice and should not be interpreted as being personal clinical advice. If you have problems please tell your own healthcare professional who will be able to help you.