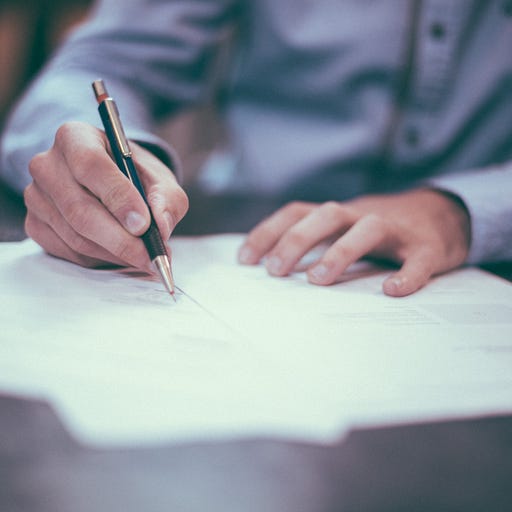 Jan 25 • 11M
Making the case for AHSCT being first-line
Does time-needed-to-explain affect which DMTs are offered to you? Why do neurologists deny patients with MS who are eligible, AHSCT or alemtuzumab?
MS-Selfie is a self-help resource for people with multiple sclerosis
Last week I spoke at "The 3rd International Symposium on Stem Cell Treatment in Multiple Sclerosis", which was held at the Sheffield Institute for Translational Neuroscience (SITraN) (download programme here). I was tasked with making a case for using autologous stem cell transplantation (AHSCT) in treatment-naive patients. 
To do this, I had to make the case of patient choice and to shared-decision making, or at a minimum, guided-decision making, to allow people with MS the option of being offered AHSCT as a treatment, and potentially as a first-line treatment. I also had to expose the many cognitive biases of healthcare professionals that prevent them from offering AHSCT and alemtuzumab to pwMS when they are eligible. 
At the request of one of the pwMS who attended the meeting, I rerecorded my talk and put it on YouTube so others could listen to or watch my presentation. In addition, you can download my presentation as well and use it as you want. I firmly support distributing my slides as widely as possible to try and help disseminate knowledge. 
The one issue I didn't discuss is time. When neurologists are in the clinic, they have to achieve a lot in a consultation that is often very short. The unintended consequence is that this often forces neurologists to omit DMTs from the discussion, which take a lot of time to discuss. In my experience, explaining alemtuzumab and AHSCT takes the most time. Not only do you have to explain the principles behind how they potentially work, but you then need to discuss how they are given and monitored. The other issues that arise are how we derisk these therapies, for example, fertility issues and egg and sperm banking in the case of AHSCT. I have had several neurologists tell me that explaining the mode of action of IRTs (immune reconstitution therapies) takes too long, which is why they prefer not to offer them as treatment options. 
Isn't this a sad state of affairs when HCPs are so overworked that they don't have sufficient time to discuss all available treatment options with their patients? 
What prompted me to discuss the time issue is an analysis piece in this week's British Medical Journal on how the time needed to treat affects whether or not general practitioners adopt specific guidelines. If a guideline takes too long, GPs don't implement the guideline at the cost to the patient and population of patients whom the clinical guideline is meant to help. In other words, time-needed-to-explain and/or treat acts as friction to adopting innovations. 
I would be interested to hear whether any of you think your care has been compromised by your HCPs not having enough time to cover all potential treatment options. I am also interested to know if any of you agree that AHSCT should be available as a treatment option on the NHS or other healthcare systems as a first-line treatment option. 
Johansson et al. Guidelines should consider clinicians' time needed to treat. BMJ 2023;380:e072953. 
Clinical practice guidelines aim to contribute to efficient and high quality care.1 Efforts are already made to overcome barriers to implementation such as lack of credibility because of financial or intellectual conflicts of interests, and clinicians' inability to change habits or keep up to date with new recommendations. However, what is rarely acknowledged is that implementing guidelines may require appreciable clinician time and therefore have considerable opportunity costs in the clinical encounter. Including an assessment of time needed to implement might alter the recommendations of guideline committees and help clinicians to prioritise…..
Subscriptions and donations
Paid subscriptions to MS-Selfie are being used to administer the Newsletter and associated MS-Selfie microsite currently in development. At the request of several readers, I have now added the option of making a one-off donation. To keep this initiative open to all readers, I would appreciate it if those who can afford a subscription, please subscribe. For active paying subscribers, thank you; your contribution is much appreciated.
General Disclaimer: Please note that the opinions expressed here are those of Professor Giovannoni and do not necessarily reflect the positions of Barts and The London School of Medicine and Dentistry nor Barts Health NHS Trust. The advice is intended as general and should not be interpreted as personal clinical advice. If you have problems, please tell your healthcare professional, who will be able to help you.