Share this post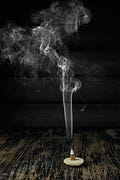 Smouldering MS - a new trial
gavingiovannoni.substack.com
Smouldering MS - a new trial
We need your help and feedback on a new trial design for smouldering MS. Would you be interested in volunteering to participate?
We need your help. 
As you know, one of the biggest unmet needs in multiple sclerosis is modifying smouldering disease. Is there anything we can add to your existing disease-modifying therapy to try and slow down the worsening of your disability?
 Smouldering MS, and by implication progressive disease, is present from the earliest stages of MS. I believe that people with MS (pwMS) need to be told about smouldering MS. The need to be made aware that, in general, current DMTs are designed to suppress focal inflammatory activity and not necessarily the smouldering component of MS. This explains why many pwMS with no evident inflammatory disease activity (NEIDA) still get worse but likely at a slower rate than patients not on treatment or on lower efficacy DMTs. 
Please note that the anti-inflammatory effects of existing DMTs may modify some of the pathological processes driving smouldering pathology. PwMS must be aware of smouldering disease to manage expectations of what anti-inflammatory DMTs can realistically achieve. PwMS also need to be made aware that we don't know if all patients with MS will have smouldering disease. There is a minority of pwMS who do end up having a very favourable course with little evidence of smouldering pathology. These tend to be pwMS treated very early with certain high-efficacy DMTs, particularly those treated with alemtuzumab or AHSCT, who seem stable with little evidence of smouldering pathology. Even a small number of pwMS may end up in this category without treatment. I suspect in these pwMS, their immune systems get rid of, or at least control, the cause of MS without needing an exogenous treatment. Please note that there is no current way of predicting who these people are when MS is diagnosed, which is why we err on treating everyone with active MS.
I am aware that many of you have had blowback from healthcare professionals (HCPs) when you discuss smouldering MS with them. This is changing as more information emerges on the topic, which is one of the reasons I helped write a review paper on smouldering MS (see below) and why I am participating in an international effort to improve how we communicate the concept of smouldering MS to the field. 
HCPs need a narrative to communicate the concepts underpinning smouldering MS in a way that provides pwMS with a positive perspective. The narrative needs to build on the significant advances that have already been made in managing MS but acknowledging the unmet need to prevent and manage smouldering MS. I assume you are aware that the impact of smouldering MS can be minimised by a holistic approach to managing MS and by not simply just focusing on MS-specific processes. For example, preventing and/or treating comorbidities that accelerate smouldering MS should be incorporated into everyone's care package. This should include screening, treatment and prevention of chronic or recurrent infections, depression, anxiety, hypertension, diabetes and metabolic syndrome. Lifestyle factors need to be optimised, such as exercise, diet, sleep, hormone replacement therapy (HRT) and some of the modifiable social determinants of health and wellness.

For more information on smouldering MS, please read my MS-Selfie Newsletter 'Getting Worse' (2-Jul-2021), in which I go into quite a lot of detail about the actual processes driving smouldering MS.  For those who prefer hard science, I would recommend the review paper highlighted below on the topic. 
Targeted treatments for smouldering MS
BTK Inhibitors
The good news is that we are also working on treatments to target smouldering MS. To the best of my knowledge, there are five, and possibly a sixth, Bruton's Tyrosine Kinase (BTK) inhibitors in development to treat MS. This class has a triple mode of action inhibiting B-cell activation, inhibiting microglia and antiviral activity against EBV. Therefore the BTK inhibitors (BTKi) that get into the CNS and stay there will likely work against smouldering MS pathology. Stay there because several BTKi's are actively pumped out of the CNS by so-called exclusion pumps. 
Ixazomib
You know about our SIZOMUS trial (ClinicalTrials.gov Identifier: NCT03783416), testing a second-generation proteasome inhibitor, ixazomib, which targets CNS resident B-cells and plasma cells. B-cells may be a source of EBV, or the oligoclonal IgG they produce in parallel with plasmablasts and plasma cells may be driving some of the smouldering pathologies we see in MS.
New target and new trial
I am also collaborating with Professor Laura Airas, and her research group in Finland on an inspiring programme of research targeting glial cells as a treatment for smouldering MS. Professor Airas is planning to set up a trial platform for doing proof-of-concept drug trials to modify smouldering MS. Professor Airas and her group, have shown that they can monitor one of of the drivers of smouldering MS using positron emission tomography (PET) imaging of the brain. Remarkably this form of PET imaging will allow proof-of-concept trials to be done in as few as 30 pwMS (15 on placebo vs 15 on active treatment) in only 12 months. In comparison, other trial paradigms targeting smouldering MS, using biomarkers such as brain volume, need many more pwMS and run for at least 24 months or longer to get a signal.  
The PET imaging we will be using detects activated microglia (hot microglia) and astrocytes and, when combined with MRI, will be able to identify active lesions, some of which will have iron rims and/or be slowing expanding lesions. We already know that the hot microglial PET signal is associated with poor MS outcomes and that it can be partially modified with high-efficacy DMTs, for example, natalizumab (see Sucksdorff et al.. Neurol Neuroimmunol Neuroinflamm. 2019 Jun 7;6(4):e574.).  
The trial we propose to do builds on a large body of work done by Professor Airas's group and her collaborators as part of a Progressive MS Alliance (PMSA) Challenge Award, which explored the role of the A2A adenosine receptor in the pathogenesis of progressive MS. The work looked at the role of a particular receptor on reactive glial cells and how it contributes to smouldering MS. This work has laid the groundwork for this clinical trial which aims to test the efficacy of a drug that blocks the function of the A2A adenosine receptor and will hopefully modify glial cells and stop at least one of the processes driving smouldering MS. The drug we will test will be repurposed from Parkinson's, another common neurodegenerative disease. The research underpinning this trial is super exciting and highly innovative. 
I am helping Professor Airas design the trial and the study's digital and body fluid biomarker components. Please be aware that we can't do the study in the UK simply because of the potential funds available and the exorbitant costs of trial or commercial PET imaging in the UK. UK PET imaging costs an order of magnitude higher than what it costs in Finland. PET imaging is a core research facility at University in Turku, where Professor Airas will run this study. And from a logistics perspective, it makes sense to do this study as a single-centre study. However, if this proof-of-concept study works, we envisage it becoming a future trial platform for testing additional drugs by simply adding them on and not necessarily having to set up another independent study and repeat a placebo arm each time a new drug emerges. I have written about such adaptive platforms to allow multiarm studies to be done before. The main advantage of this trial platform is its potential to turbocharge MS drug discovery for smouldering MS. 
As part of the public engagement component of the current trial and future studies, we would appreciate it if you could spare five minutes to complete a short survey. The survey is to judge your level of enthusiasm, or not, to participate in such a trial, what add-on components you would be willing to do and to suggest a catchy name for the platform.   For example, a quick attempt has generated the name PETITE-MS (PET Imaging Targeting smouldEring Multiple Sclerosis) trial platform. Petite is a play on small as the proposed trial design requires very few study subjects to complete the study.
Please don't be shy to ask questions. I will ask Professor Airas if she is prepared to do a podcast for MS-Selfie on her work and this proposed trial design.
Giovannoni et al. Smouldering multiple sclerosis: the 'real MS'. Ther Adv Neurol Disord. 2022 Jan 25;15:17562864211066751. 
Using a philosophical approach or deductive reasoning, we challenge the dominant clinico-radiological worldview that defines multiple sclerosis (MS) as a focal inflammatory disease of the central nervous system (CNS). We provide a range of evidence to argue that the 'real MS' is in fact driven primarily by a smouldering pathological disease process. In natural history studies and clinical trials, relapses and focal activity revealed by magnetic resonance imaging (MRI) in MS patients on placebo or on disease-modifying therapies (DMTs) were found to be poor predictors of long-term disease evolution and were dissociated from disability outcomes. In addition, the progressive accumulation of disability in MS can occur independently of relapse activity from early in the disease course. This scenario is underpinned by a more diffuse smouldering pathological process that may affect the entire CNS. Many putative pathological drivers of smouldering MS can be potentially modified by specific therapeutic strategies, an approach that may have major implications for the management of MS patients. We hypothesise that therapeutically targeting a state of 'no evident inflammatory disease activity' (NEIDA) cannot sufficiently prevent disability accumulation in MS, meaning that treatment should also focus on other brain and spinal cord pathological processes contributing to the slow loss of neurological function. This should also be complemented with a holistic approach to the management of other systemic disease processes that have been shown to worsen MS outcomes.
Subscriptions and donations
Paid subscriptions to MS-Selfie are being used to administer the Newsletter and associated MS-Selfie microsite currently in development. At the request of several readers, I have now added the option of making a one-off donation. To keep this initiative open to all readers, I would appreciate it if those who can afford a subscription please subscribe. For active paying subscribers, thank you; your contribution is much appreciated.
General Disclaimer: Please note that the opinions expressed here are those of Professor Giovannoni and do not necessarily reflect the positions of Barts and The London School of Medicine and Dentistry nor Barts Health NHS Trust. The advice is intended as general and should not be interpreted as personal clinical advice. If you have problems, please tell your healthcare professional, who will be able to help you.